Celebrate Family Farming!
Our farm business, run by Elyena and Liv, is in Lake Cowichan BC. As a multi-cultural and multi-generational family we enjoy our Russian, Metis, and Norwegian Canadian heritages. We wish to share our traditions in using wild foods both from North America and Europe.
Oliver Creek Farm was purchased in 2008. We use native wild plants to show how an ecosystem can be developed where biodiversity is nurtured. We preserve traditional plants and knowledge, restore soil, protect, celebrate and co-exist with a salmon stream, a Roosevelt elk herd, a variety of wild bird species, bees, wild rabbits, and deer. It is regenerative agriculture!
Discover simple, sustainable joyfully grown food!
Our goals are to provide local residents, Vancouver Island businesses, and visitors with a variety of plants, produce, flower bouquets, gift items, and workshops. Visit out contact page for seasonal activities. Email us and we can ship to you our hand painted driftwood garden gnomes, mobiles or cookbook.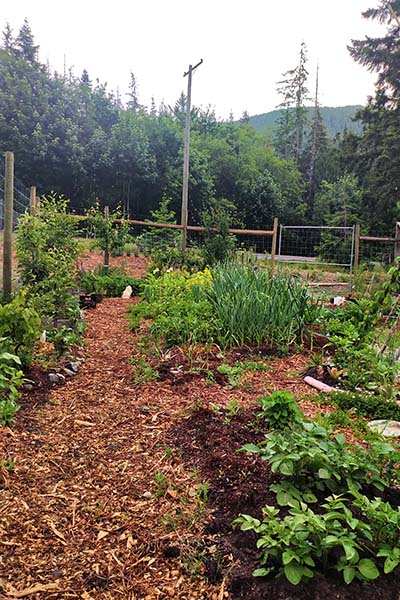 Garden beds with potato and garlic.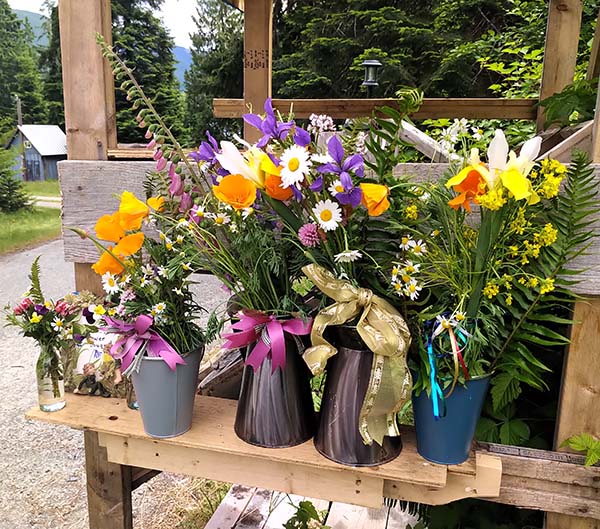 Farm stand flower bouquets with irises, California poppies and roses.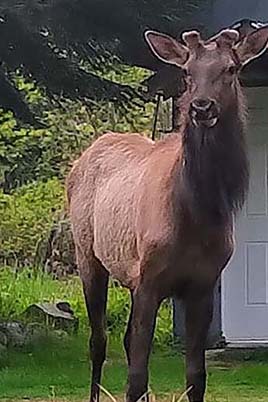 Frequent visits from local Roosevelt elk.